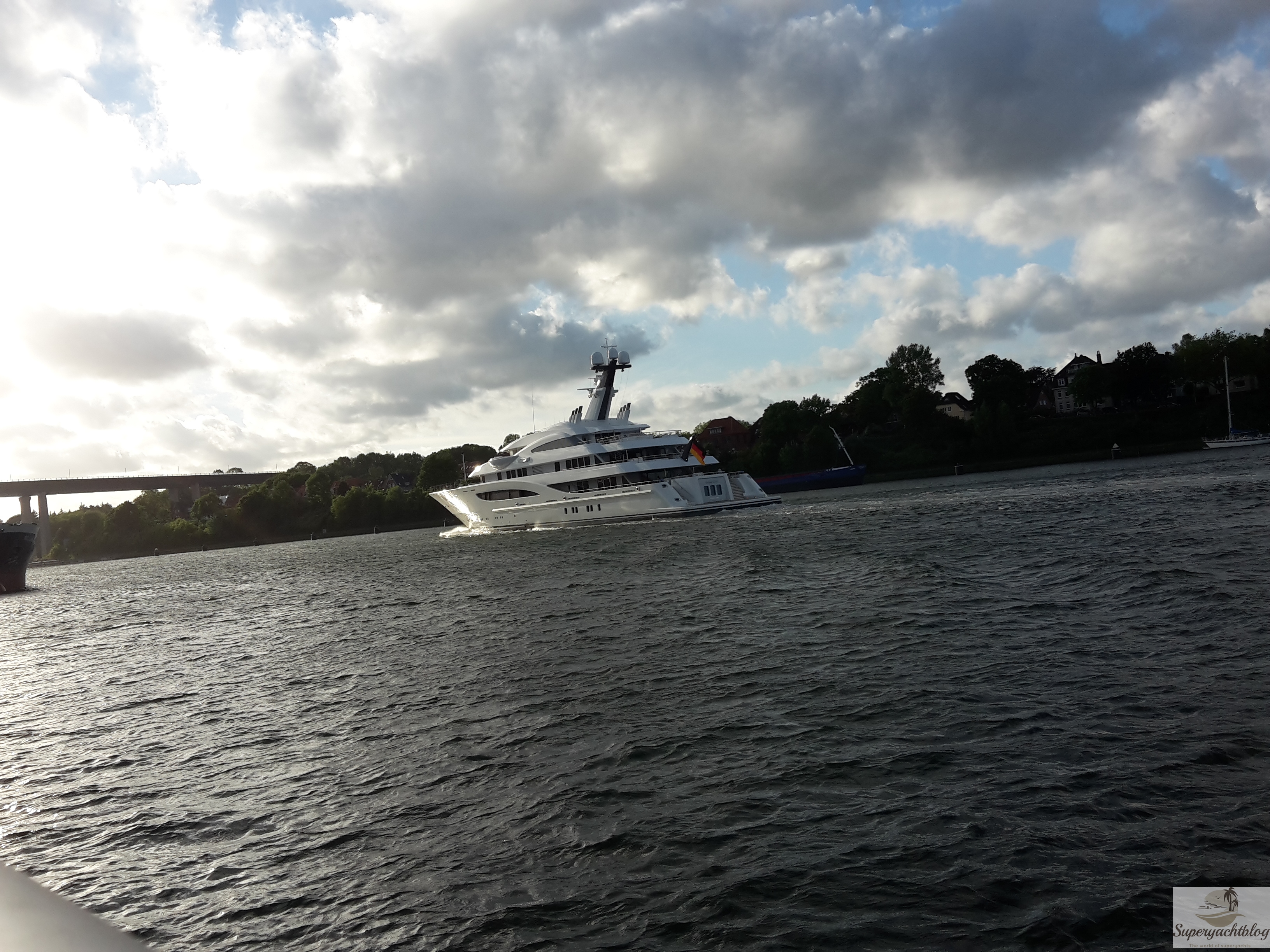 Lürssen is delighted to reveal that they will be displaying the latest delivery from the yard at the Monaco Yacht Show this year. This 85-metre sensation will be spending her first summer in the Mediterranean and her world debut will be the highlight of the port during the show. Following her effortless sea trials, Lürssen is proud to announce the successful delivery of this exquisite yacht, Areti, on 19 July 2017.
Winch Design has been responsible for both the stunning exterior and interior design and has given the yacht a sleek and perfectly balanced signature, complemented by a traditional but fresh interior styling. The subtle cream hull, along with the white superstructure and grey accents are of a similar design to the owner's previous yachts.
Areti is a voluminous yacht, featuring an enormous and private master suite with eight spacious guest cabins. The yacht has a completely bespoke design and was built to satisfy the owners' exacting requirements. Meeting the highest of standards, and without losing any charm or grandeur, she has been meticulously kept in line with the Passenger Yacht Code to be able to accommodate a larger number of guests.
With sumptuous, neutral fabrics and lavish wood throughout, she presents an air of sophistication as well as exuding comfort. Many of the entertaining areas of the yacht impose a beach-chic vibe without losing her quintessential elegance. On the lower deck aft, one can find a luxurious spa complete with sauna, hot tub, full depth plunge pool and experience showers. This magnificent area further extends to the adjacent relaxation beach club, which in turn, opens up to the vast swim platform via a large transom door.
Private and serene exterior deck spaces provide numerous other calm zones where one can feel at home. For example, the owners can fully enjoy their own secluded rest area forward of the owners suite, that boasts its own Jacuzzi and spacious sunbed, along with a breakfast table. Guests can also take advantage of another large Jacuzzi with views from the bridge and sun deck whilst indulging on the generous sun beds.
Areti would not be complete without the certified Heli-landing area, providing easy transfers to and from the yacht for the owners and their guests.
PRESS RELEASE Lürssen Yachts, Pictures by Superyachtblog